Dr. G. Bruce Miles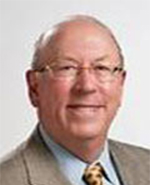 G. Bruce Miles, DO, FAAFP is a well-known and beloved practitioner in the Easton Community, who has served as New Eastwood's Medical Director for the past 40 years. Dr. Miles completed his medical training at the Philadelphia College of Osteopathic Medicine, Wittenberg University and University of Philadelphia College of Osteopathic Medicine. An expert Family Physician, he has taught all aspects of internal medicine and family practice, as well as lectured extensively.
His professional memberships include Pennsylvania Medical Society, Northampton County Medical Society, American Osteopathic Association, Lehigh Valley Osteopathic Association and Vice Chairman Easton Hospital Board of Trustees.
Throughout his distinguished career, Dr. Miles has always placed a high priority on community outreach and is actively involved in community services.
Dr. Miles is currently Associate-in-Charge of Easton Hospital Division of Family Practice, and Senior Partner & Medical Director of Easton Area Family Medicine Associates.
Dr. Saima Shafi
Internal Medicine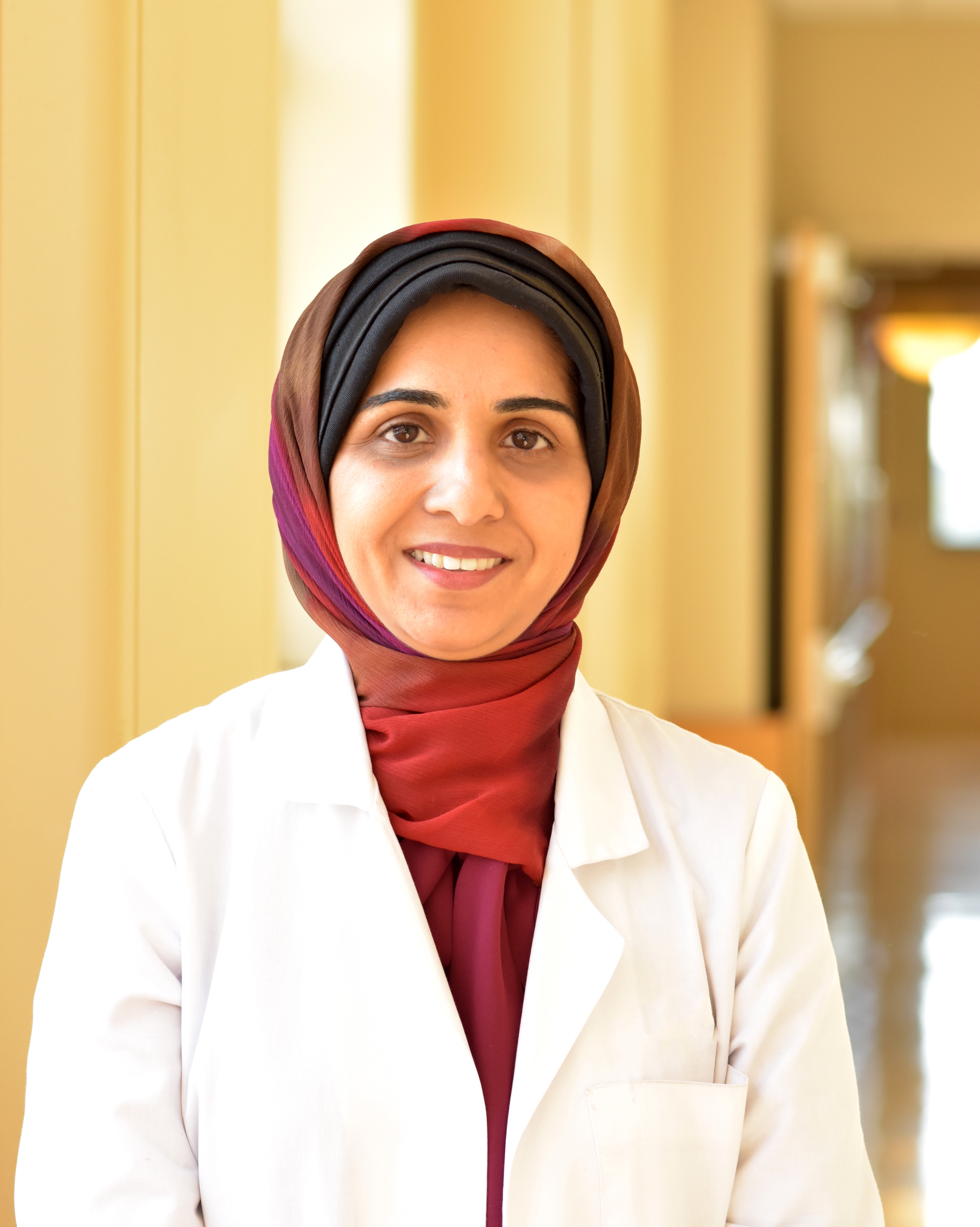 Dr. Saima Shafi is a board-certified Internal Medicine physician providing compassionate care to geriatric and post-acute rehab patients in nursing facilities. Dr. Shafi has extensive experience in conditions related to geriatric patients including dementia, depression, diabetes, hypertension, respiratory diseases, palliative and hospice care. Dr. Shafi has been providing diagnostic, therapeutic and preventive medical services with emphasis on a patient-first approach for over 13 years. She was elected as chief medical resident during her residency years at Easton Hospital and is now affiliated with St. Luke's Internal Medicine.
Dr. Livia Bratis
Pulmonologist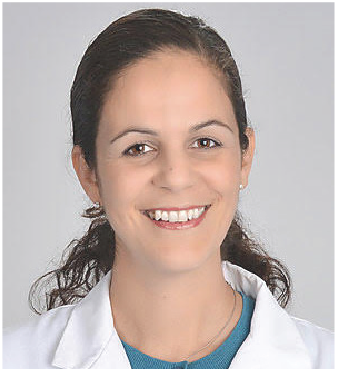 Dr. Livia Bratis has a passion for process improvement and improving the patient care experience. Her clinical interests include tobacco cessation, improved quality of COPD care and implementation of spirometry testing in the primary care arena. In 2009 Livia was named a Top Doctor under 40 in Philadelphia Magazine and has won teaching awards and patient choice awards as an attending. Dr. Livia Bratis joined St. Luke's in 2011 and has been chief of St. Luke's Pulmonary & Critical Care Associates since 2012.
Dr. Malek Numeir
Pulmonologist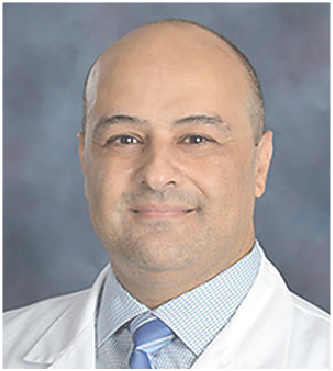 Dr. Malek Numeir is highly trained in performing endobronchial ultrasound (EBUS) bronchoscopy, and very interested in ultrasound utilization in pulmonary and critical care. He is passionate about teaching and is involved in various education activities. Dr. Numeir am a full-time clinical assistant professor at Temple University School of Medicine. He received his medical degree and internal medicine training from Damascus University School of Medicine, Syria. He then completed internal medicine training at Drexel University in Philadelphia, and later completed his pulmonary and critical care fellowship training at Albert Einstein Medical Center, also in Philadelphia. Dr. Malek Numeir joined St. Luke's in 2016 and practices primarily at the Allentown, Bethlehem and Sacred Heart campuses.
Dr. Demetrice Ward
Physiatry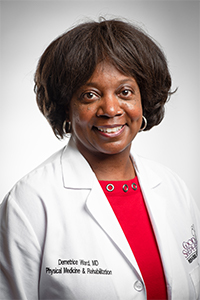 Demetrice L. Ward, MD, MS, is a physical medicine and rehabilitation physician. Dr. Ward's expertise is in musculoskeletal, stroke, cardiopulmonary and spinal cord injury rehabilitation. Dr. Ward graduated from the Brody School of Medicine, East Carolina University, and completed her residency at Physical Medicine and Rehabilitation, Pitt County Memorial Hospital in Greenville, North Carolina. She is certified by the American Board of Physical Medicine and Rehabilitation.
Dr. Devang Dave
Cardiologist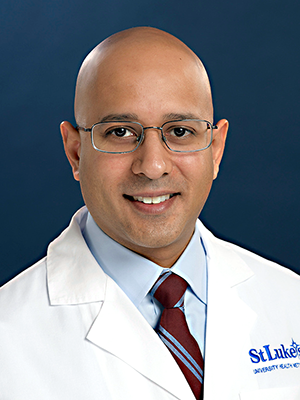 Dr. Devang Dave is a cardiologist with St. Luke's Cardiology Associates and is board certified in general cardiology, echocardiography, nuclear cardiology, and internal medicine. As a general cardiologist, he evaluates and treats patients with many cardiac conditions, including coronary artery disease, valvular heart disease, heart rhythm disturbances, and congestive heart failure. Dr. Devang Dave also works with his patients to prevent heart disease. He strives to provide the best care for his patients by answering their questions and explaining their conditions and treatments in clear and understandable ways. Dr. Devang Dave believes that through a better understanding of their own health, patients are empowered to be actively engaged in making health care decisions and lifestyle changes.
Dr. Amit Gupta
Cardiologist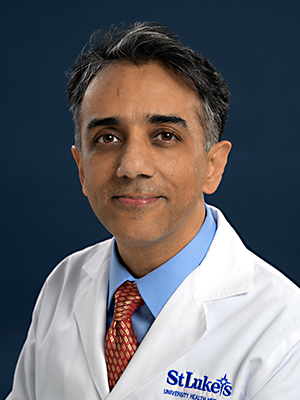 Dr. Amit Gupta practices cardiology with honesty and integrity. He is a good listener and he treats all his patients as he would treat a family member, and as he would like to be treated, if he was in their shoes.
Dr. Amit Gupta did his residency in internal medicine followed by a year as chief resident in Brooklyn, NY. He developed a keen interest in cardiology and went on to do a fellowship in cardiovascular medicine followed by further specialization in interventional cardiology and endovascular intervention. Dr. Amit Gupta practiced cardiology in Tupelo, Mississippi where he had the privilege of performing coronary, vascular and carotid artery interventions for over 14 years. He has been active in cardiac research and served as an investigator in several clinical trials that helped bring in cutting-edge technologies to his patients.
Dr. Amit Gupta is fellowship trained and board certified in cardiovascular medicine, interventional cardiology and nuclear cardiology. He has a special interest in early detection of coronary and cerebrovascular disease using advanced imaging techniques such as CT coronary calcium scoring, CT coronary angiography, nuclear stress testing, echocardiography and carotid artery ultrasound. Early detection will hopefully lead to early modification of cardiac risk factors by lifestyle modification and intensive medical therapy, to lower the risk of progression to unfortunate events such as heart attacks and strokes that are the leading cause of death and disability in our nation.
Dr. Bhavin Dumaswala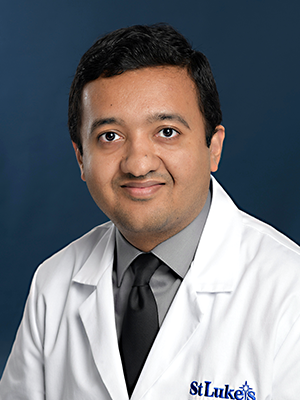 Dr. Jahangir Khan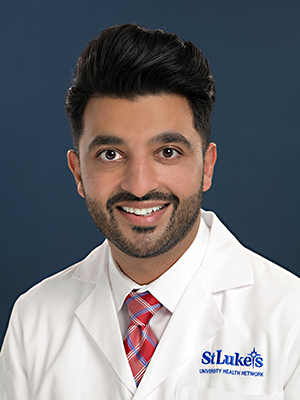 Lorillie Q. Soleta, CRNP
Wound Care Nurse Practitioner