Jenelle Behmlander, LNHA
Administrator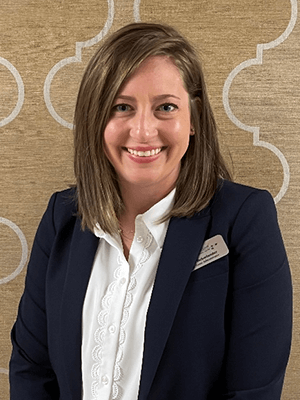 Jenelle Behmlander started working in Skilled Nursing in 2015 as an Activity Director. She knew right away that Skilled Nursing was her passion. Jenelle earned her Master's in Science in 2018 from Clemson University. She takes pride in the work she does and strives every day to ensure the patients receive the best quality of care. Outside of work, Jenelle loves spending time with her husband and her two children, going on fun day trips, and going to the gym. 
Maryann Wert, RN
Director of Nursing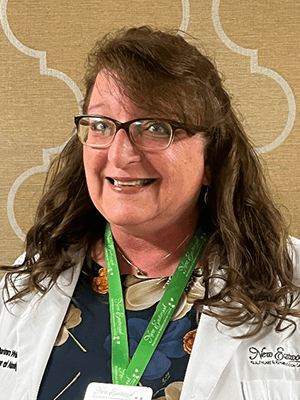 Maryann Wert's first journey at New Eastwood started as an Assistant Director of Nursing 23 years ago, moving to the Director of Nursing position in 2002, after being a Critical Care Specialist at St. Luke's Hospital for 20 years. Maryann's journey took her to other facilities throughout the years, but New Eastwood has always been deep in her heart. Maryann is grateful her voyage has allowed her to return to New Eastwood as Director of Nursing once again. She enjoys spending time with her adult sons, (her pride and joy), family, friends, her rescue pup, and any beach with her toes in the sand.
Jennifer Terefenko, RN
Assistant Director of Nursing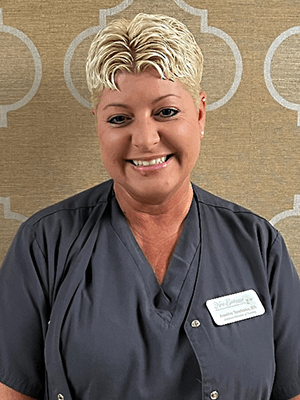 Jennifer Terefenko has been at New Eastwood for 9,5 years. She started as the Short Term Rehab Unit Manager then transitioned to the ADON position in 2021. She is responsible for handling Infection Prevention and Staff Development. Jennifer also assists Nursing with all aspects of Patient care and Admissions. She is married and has two children. In her free time, Jennifer enjoys spending time with family and friends.
Tina Considine
Admission Director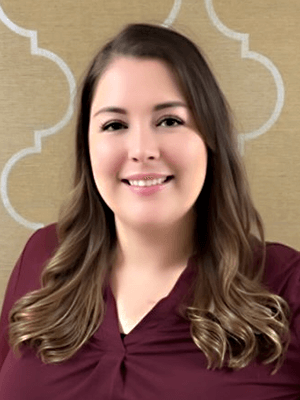 Tina Considine has been the Director of Admissions at New Eastwood since February 2021 and she enjoys helping the patients and their families coming to the Center. On her free time, Tina loves spending time with her family.
Olivia Adams
Human Resources Director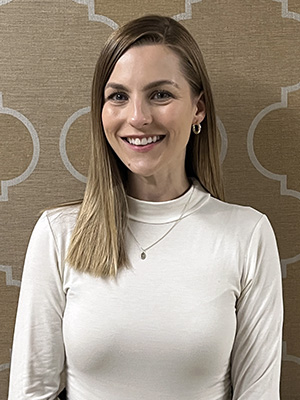 Olivia Adams started her career in 2017 as a Recreation Director. After 5 years, she ventured down a new career path within healthcare; Human Resources. Olivia has a passion for helping others in any way she can and brings that ambition to work every day.
In her spare time, she is a wedding coordinator and loves spending time with her family, exploring new cities, hiking, and hosting family for get togethers.
Chrissy Radaker, COTA
Director of Rehabilitation Services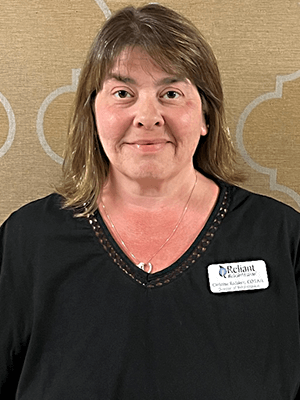 Chrissy Radaker has worked at New Eastwood for 19 years and has been the Director of Rehabilitation since 2017. She enjoys working with patients and their families towards their discharge goals. Chrissy has a certified therapy dog named Jasper that comes to work with her a couple times a week. 
Elizabeth Soto
Social Services Director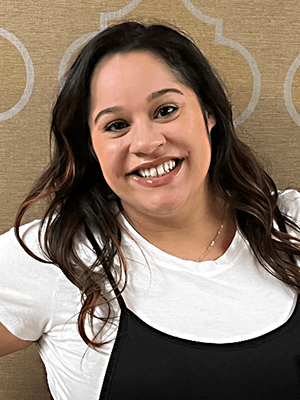 Elizabeth Soto has been at New Eastwood for one year, but she has eleven years of experience working in a Skilled Nursing Facility. Her goal is to assist residents and their families with obtaining needed community services and developing the safest discharge plan possible. Elizabeth enjoys spending time with her husband, laughing, dancing, and watching her son play basketball.
Judith Cruz
Food Service Director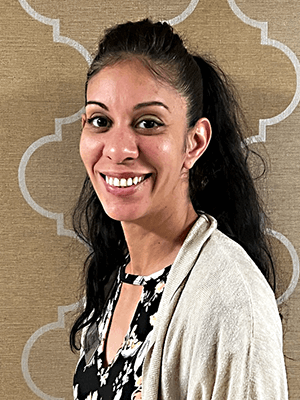 Judith started her career at New Eastwood in 2015 as a Dietary Aide then as a chef Since then, Judith has been serving residents as a Chef. In 2023, Judith earned her manager position and is now the Food Service Director. Being a Chef and Food Service Director is not a job, it's a passion for Judith. She enjoys the art of cooking and gaining knowledge about different food cultures.
Taryn Flyte
Director of Environmental Services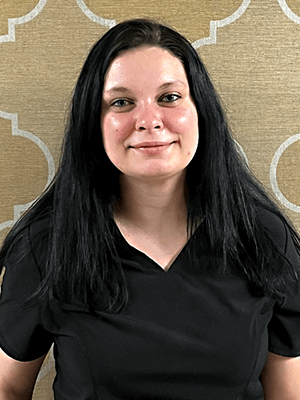 Taryn Flyte is the Director of Environmental Services, she started at New Eastwood as the Receptionist in 2017-2019. Taryn returned to New Eastwood in 2021 and now works in her current position. Taryn has a knack for finding creative solutions to everyday cleaning challenges. When she is not working she can often be found on hiking trails, exploring nature's beauty and embracing the tranquility it offers. 
Daniela Ahart
Life Enrichment Director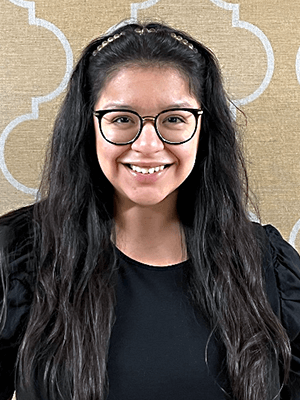 Daniela brings a highly driven, dynamic and passionate approach to Life Enrichment here at New Eastwood Rehab. Her strengths include demonstrative knowledge on the external factors impacting resident's quality of life combined with the ability to improve engagement in resident quality of life. She is a mother of one, with a husband and one dog. In her personal leisure time, Daniela enjoys painting, singing, playing the guitar and spending time in the great outdoors.
Duane Remish
Maintenance Director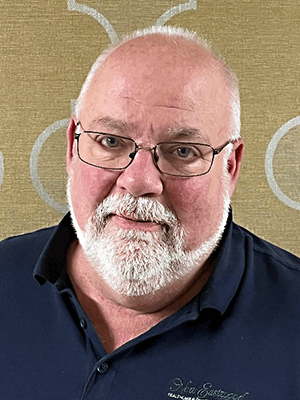 Duane Remish started with New Eastwood in April of 2022. He is married for 37 years. In his spare time, Duane enjoys his family, fishing, boating and woodworking.
Cathy Dubois, LPN
Care Navigator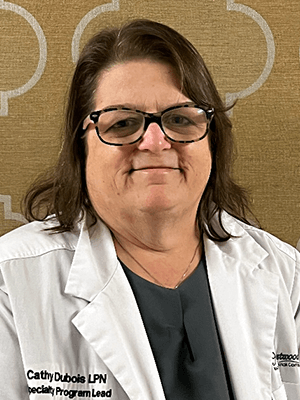 Cathy Dubois has been at New East Wood for three years, but has twenty eight years of Nursing experience. Cathy's goal is, upon admission, to educate patients on their current diagnosis, as well as how to manage them at home. Upon discharge, Cathy assists with setting up follow up medical appointments. Cathy enjoys spending time with her family.
McKenna Berryman, RN
Sub Acute Unit Manager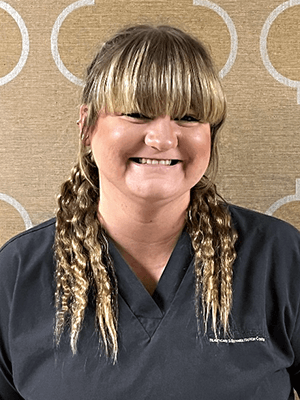 McKenna Berryman has been at New Eastwood for a year and a half, after working at a different Marquis branch. She oversees day to day patient care, supervises, and develops nursing staff. McKenna has been married for two years. She loves to spend her free time traveling, spending time with family and friends, and cuddling her Australian Shepherd. 
Noelle Semrau, MHSc, RD, LDN
Registered Dietitian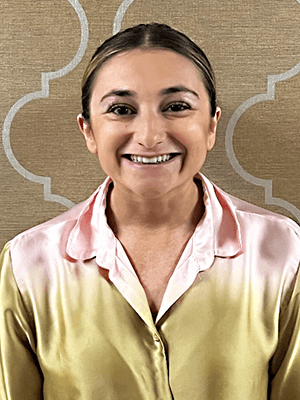 Noelle Semrau has been at New Eastwood for about one year, and working in healthcare for 3 years. She meets with residents regarding their food preferences and special dietary needs. Noelle also monitors residents' weight closely and handles all tube feeding needs. Noelle enjoys building relationships with residents while addressing their nutritional needs. In her spare time, Noelle coaches a local high school cheerleading team and enjoys cooking. 
Christina Butz
Business Office Manager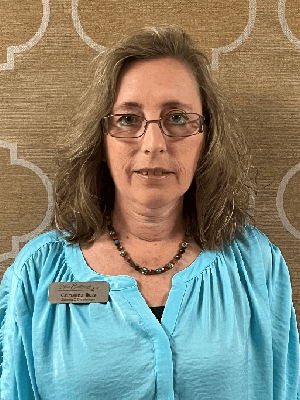 Christina Butz has been working at New Eastwood for a total of 17 years. She handles all aspects of Medicaid enrollment, Accounts payable, resident trust accounts, HMO insurance updates, Census. Christina has been married for 20 years. In her spare time she enjoys being with her family. Especially her grandchildren.
Rhonda McKinley, RN
Registered Nurse Assessment Coordinator
Rhonda McKinley is New Eastwood's RNAC (Registered Nurse Assessment Coordinator). She first joined New Eastwood in August of 2018 but has been working in Long Term Care in various roles since 1995. Rhonda enjoys spending her free time with her fiancé Dan, her daughter Hailee, her son Brayden, their dog Mojo, and their cats Taco & Pico.